* 2007
2007 : 2008 : web humans and humanets

electronic thoughts

and

digital feelings

cyber instincts

love1.0

and

death2.0

... 2009 :

stagematrix.vtheatre.net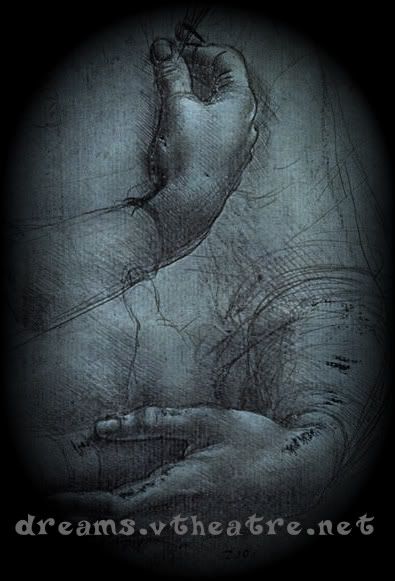 6.5.09. I was wrong about web. Year after year I thought that I can get it, critical mass, form, final shape... I didn't get it, I am as far from "completion" as I was at the very beginning. I can work for another ten, or hundred years -- and my webpages still will be "under construction"...
Is it possible? Why? how could it be?
... web-director [stagematrix]
Questions for Myself... Questions without Answers.
---
GeoAlaska * * Internet2 Day presentation * eNotes * Web Directory *
---
[ topics: web * webcast * film * stage * hyperdrama * beta.vtheatre.net ]
---
[ * ] "В начале было слово..." -- это о наших, моих, временах.

[ ru ]

FILM-NORTH & VIRTUAL THEATRE
[ advertising space : webmaster ]
BANNERS + POPUPS + LINKS




If most of my pages are interconnected, the web is not. First, there is no established theory of the Internet, but Virtual Theatre asks for it. So, you will see "vTheatre -- The Book of Spectator" banner on many pages.

Web as a medium needs a special attention -- therefore I made this directory (and the other one -- WEB).

Film-Theatre-Web:
vTHEATRE
vFILM

Links Using Web&Net in classroom Illinois State U.

Existing sample for one of the class projects: Shapes in Time -- Formal Structures in Film & Music new: 2003 *
Summary
Электронные записки... пишу, не понимая.
(c)2004 updates * 2008


... "It's both academic and user-friendly." A quote. A second hand writing = internet. "User-friendly"... What am I doing? [ web-thoughts 3.2.07 ]
Notes
Go to your Webman's Diary -- ...

2004 & After

Not so long ago they wrote (talked) to God... That was literature.

2008 -- ... in Russian? Webmaster's Tale?

I do nothing but webpages. Why I don't write about it?

Shame?

WEB @ Film-North 2007 :

10 years of webbing

... and blogging now

video-pages

... my summer07 is gone.

... groups.diigo.com/groups/webwriter : WebWriter? Webwrighting? WEBRIGHT ? -- knol.google.com/k/anatoly-antohin

summer'08 -- web film-north for web.filmplus.org & filmplus.org/video
---
Index * 1 * 2 * WEB @ Film-North * Theatre w/Anatoly * Books * Virtual Theatre * Film-North * My Nonfiction (webtexts): Theology of Technology * POV * PostAmeriKa * Father-Russia * Mailing List & News -- subscribe yourself! *
eNOTES
MORE NOTES for myself (YOU'RE WELCOME TO JOIN)
Inner structure of the site -- like a theatre building? Stage, Lab, Main, Green Room, Studio, Classroom, and Library, on reserve and etc.? "Geocities" tried another model, urbanism. Aren't you confused what we call the same thing by so many different name? Information super-highways and the Net? That how much we know about the thing!

I struggle with the monster in my own way. See 3 Sisters eGroup and Virtual Theatre ... A community, there are real people, actors. That is why I said "monster" -- the one who asks for human sacrifizes.
What do I do? I make this monster "user-friendly".... But how to organize the links, resources, references? So, it can get more of your time. One example: Forms. ... filmplus.org/classes ...

I don't remember places (addresses) and names of pages (and files). There must be a better way to record it! Organization = self-organization! I must serve the beast better...
Image: Merkato in Addis Abba, biggest open air market in Africa. Like forest. A mess. It's a supermarket, any forest, but you wonder. You walk.... It's gathering. Well, it's web....
my webstory:
NEW CLASSES (almost) ONLINE: Aesthetic Appreciation: Theatre, Music, Art, Film: Fall 1999 -- Playscript Analysis Visions of the Northern Mind (grad)
To see how Web & Internet work for Theatre, subscribe to eGroups:
yahoo and google -- Forums @ film-north.
...
... архивы. Все превратилось в архив.
It all turns into records, archives...
What did I have in mind, making so many pages?
... tell you story, Anatoly.
...
bar : web2.0 -- 2007, Ethiopian Millennium, and After the Future ... beta.vtheatre.net * calendar.yahoo.com/anatolant webmaster + MY portals : igoogle + my.yahoo.com + live.com + my nytimes.com & more
2005-2006 Theatre UAF Season: Four Farces + One Funeral & Godot'06
Film-North * Anatoly Antohin



* permission to link *
Lijit Search
home: appendix * list * links * biblio * glossary * web film=north * archive * ethio.vtheatre.net * 2009 * flickr * virtual theatre domains * notebook * weblog * web-write * beta.vtheatre.net [ new ]
Anatoly XXI and Ethiopian Millennium (2007)
... all BIG projects to merge?

http://vtheatre.blogspot.com/2007/07/blog-post.html#links

keys.txt -- anatoly.live.com 2009 antohin.wordpress.com

2009, summer : I made this page 10 (?) years ago, understanding the difference between notes and e-notes...

What is the difference?

How about notes.html, notes.htm. notes.HTML, notes.HTM and so on...

Ten years? I still do not know the answer [ see FAQ ].

...